Celebrate World Portable Sanitation Day (WPSD)!
Each year on November 19 the PSAI join with the United Nations and the World Toilet Organization to recognize the important role adequate loos play in ensuring health, promoting safety and protecting the environment.
The PSAI Education Initiative (EI) and our member companies engage non-profit stakeholders and the media in helping to educate people to better understand how options such as portable sanitation – estimated to save 125 million gallons of fresh water daily – can be part of a sustainable global sanitation solution.
2.5 billion people lack access to adequate sanitation
The World Health Organization (WHO) estimates that 2.5 billion people globally – about a third of the world's population – lack access to adequate sanitation. Of them, 946 million defecate in the open.* Additionally, between 2003 and 2012, an average of 216 million people were affected annually by natural disasters,** often resulting in compromised sanitation for individuals and communities.
August 15, 2014 marked the inaugural celebration of WPSD, and kicked off an ongoing campaign to raise awareness and promote change by engaging people all over the world in expanding access to sustainable sanitation. Over time, it is the goal of WPSD to transform their interest and ingenuity into local solutions that prevent the spread of disease, save water, and improve the quality of life. While the date has since bee moved from August 15 to November 19, in accordance with November 19's World Toilet Day, the overarching goal has remained the same.
How we help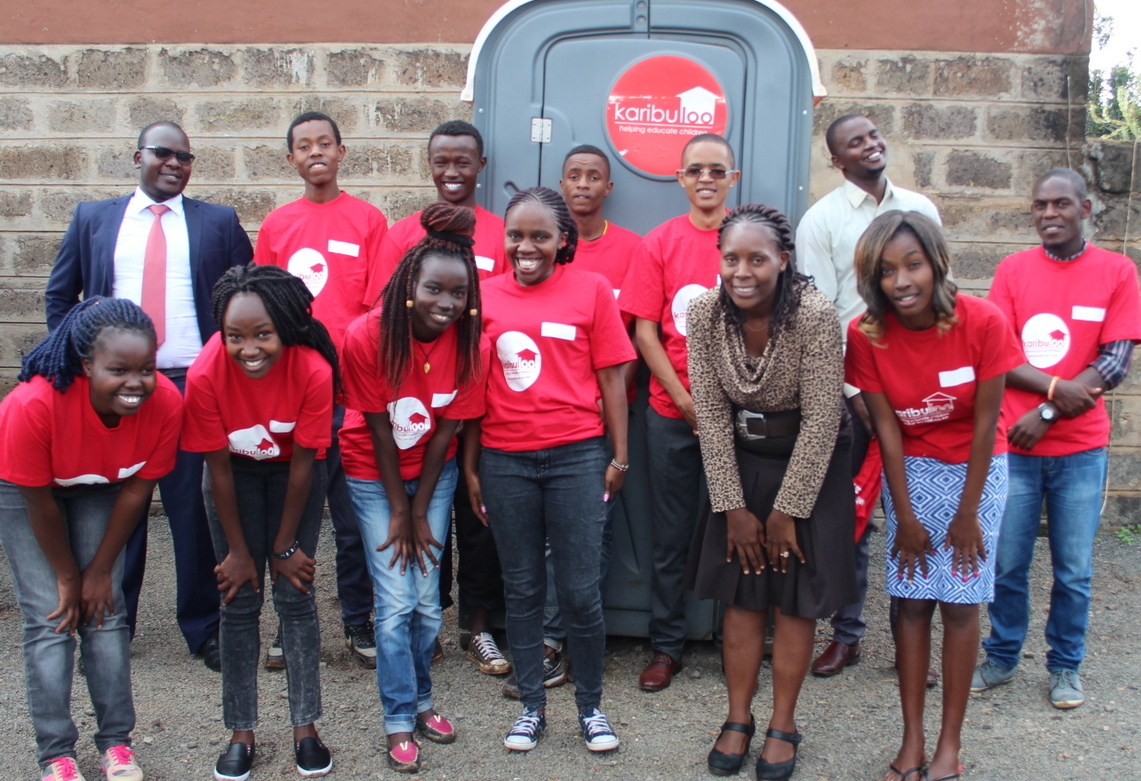 Since 2016 the PSAI has directed proceeds of its WPSD efforts to Friends of Ngong Road (FONR), a charity founded to assist young Kenyans whose families have been ravaged by AIDS. Through this group's efforts, children are able to complete their educations and successfully enter the workforce. In 2015, FONR began offering portable sanitation services in greater Nairobi. The effort had as its goals:
To provide ongoing revenue for the mission of FONR
To provide practical work experience for graduates of FONR programs
To be part of the solution to sanitation issues that are endemic to Kenya
Click here to learn more about the Friends of Ngong Road and Karibu Loo.
About the logo
The World Portable Sanitation Day (WPSD) logo symbolizes the vital relationships between people, the environment and portable sanitation through the use of a human face, portable restroom and the colors blue, green and white. The face represents humanity, all of whom can benefit from adequate sanitation. The portable restroom symbolizes dignity and safety, two primary needs of every person. The colors blue, green and white represent a clean, healthy environment that is the result of the proper sanitary conditions and also symbolize a connection to the Portable Sanitation Association International (PSAI), an organization dedicated to preservation and protection of human health
Get involved
Click here for the WPSD Toolkit.  It's not too early to start planning for WPSD 2019!
* SOURCE
** SOURCE